You might have stumbled across the word techwear while perusing TikTok, YouTube, or while googling top fashion designers or trends. Or you may have come across it by complete accident. Don't worry, this article will help you understand more about the high-quality trend that has exploded onto the fashion scene.

Techwear refers to the usage of high-quality fabrics mixed with deep functionality to create a product that fashion forward enthusiasts have been flocking to. Although technical brands like Acronym, The North Face, and Patagonia has been around for decades, the style has begun to gain massive popularity in the fashion and streetwear sector. Top-level designers are now taking the techwear style to brand new heights.
Essentially, techwear is exactly what it sounds like. Technical wear. If you could envision how people in the future would dress, that is essentially what techwear aims to be. Technology is every expanding, and as such, humans are beginning to expand or evolve in that same manner. Technical forward clothing is essentially what this style breaks down to.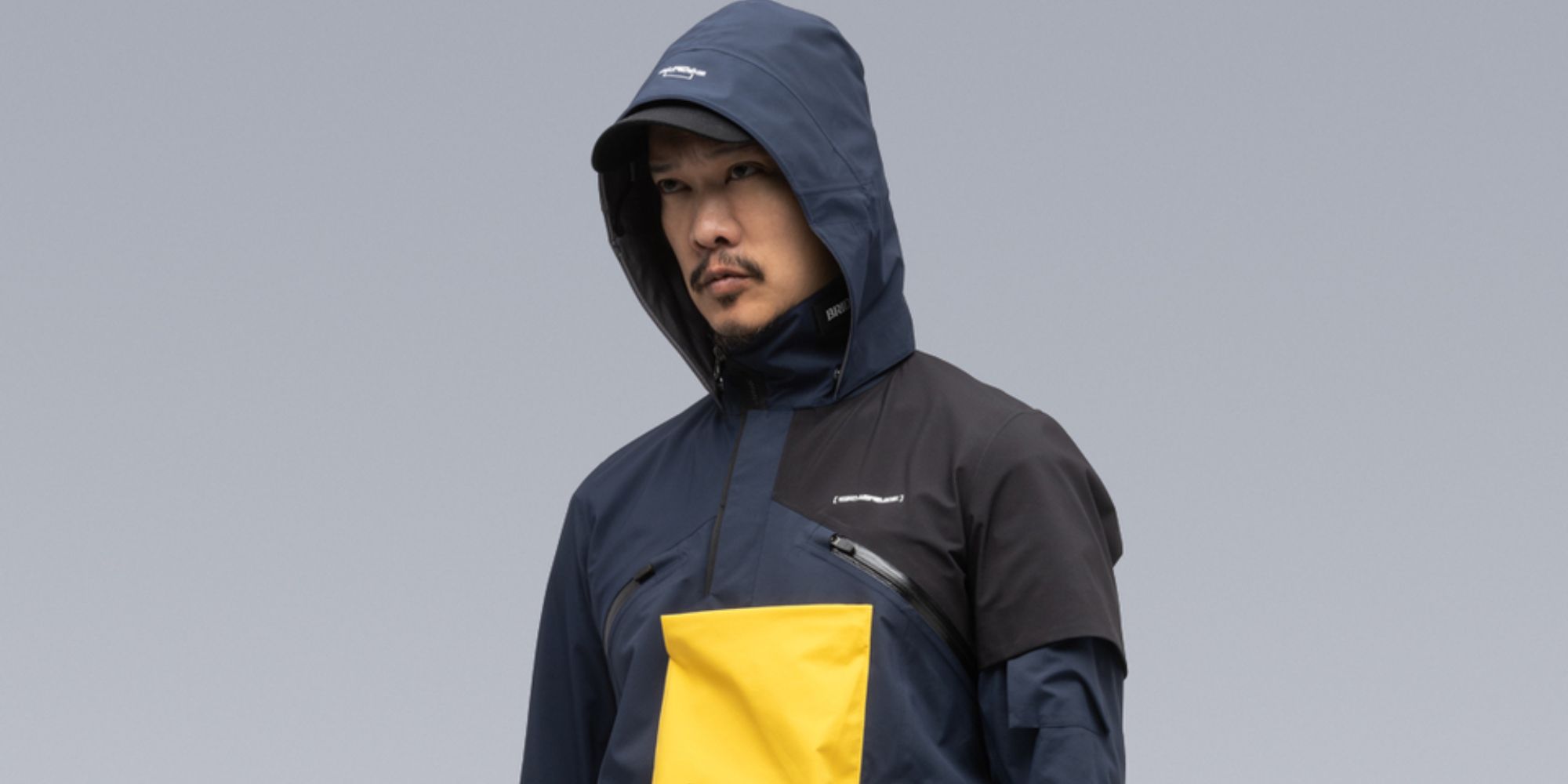 Image credit: ACRONYM
How exactly is clothing technical? Well, in the case of the Acronym J1A-GTKP jacket, there exists a function known as the gravity pocket. A zipper and pocket have been sewn into the sleeve of the jacket. Whatever item is placed in that pocket and zipped up can be retrieved with a simple unbuttoning on the inside of the sleeve.
Image Credit: Kieth Tio
In one small move, you have your item. Think of the ever-popular phrase, "an ace up their sleeve." Now you can have an ace literally up your sleeve. High functionality is the main driving force behind techwear. 
Think of how cargo shorts or pants function. You have more pockets to hold even more items on your person. Techwear takes that idea and extrapolates it as well. Some jackets are built with secret compartments, removable hoods, sleeves, and straps. Some jackets even zip open from the inside, allowing the addition of a sling bag to be placed within the jacket as if you and the sling bag were one in the same.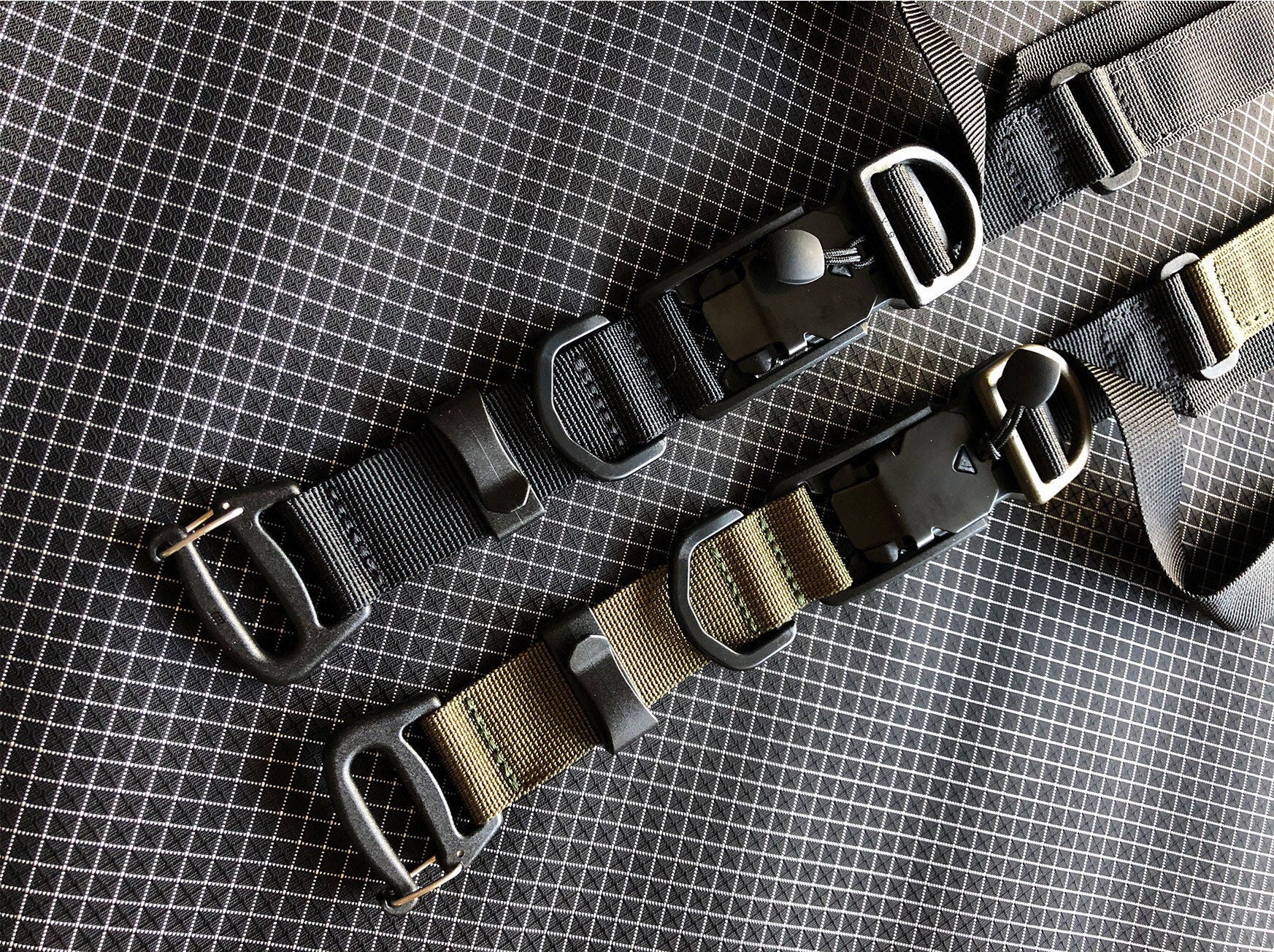 Image credit: etsy.com
Straps and buckles are also added to be used as a fashion statement while having the dual purpose of being interchangeable from the inside to the outside. The straps can be attached outside to then wear the jacket as a backpack should the weather conditions become so severe that you have no choice but to remove your jacket. Again, the high functionality is what separates techwear from the rest of streetwear fashions. 
Most techwear revolves around breathability and strong durable fabric. One such thing is by using strong waterproof technology that avoids moisture, which can be damaging to clothing, but most important is keeping the wearer dry in severe weather conditions. But let's say you're a klutz and you happen to always spill a drink while wearing your favorite article of clothing, well techwear uses waterproof technology that allows moisture to essentially roll right off and never stain said article of clothing. Impressive, right? Those who live in areas with more than enough rain could be bone dry when using such strong waterproof technology.
Techwear goes a step further by using highly breathable fabric to allow the wearer to not worry about those extreme temperatures. A good amount of techwear incorporates GORE-TEX. GORE-TEX is essentially a system of layers put together with a membrane that allows moisture, such as sweat to escape the fabric, without absorbing additional wetness from natural weather like rain to completely soak into the material.
Image credit: goretexprofessional.com
Additonally, GORE-TEX lends its waterproofing abilities to a water repellent treatment known as Durable Water Repellent or DWR. DWR is a coating added to fabrics that allows the fabric to remain dry through a process in which water beads and rolls right off the material.
Another waterproofing technology used in techwear is the 3M Scotchgard Waterproof Technology, which operates in the same way as DWR. A coating of the 3M Scotchgard is sprayed over the fabric to allow moisture to dissipate outwardly, but not be soaked inward. The technology also prevents fabric from being stained.
In the same light as 3M Scotchgard and DWR, is Teflon Water Repellency, which functions in the same manner. All these treatments are meant to keep the fabric breathable, dry, and stainless.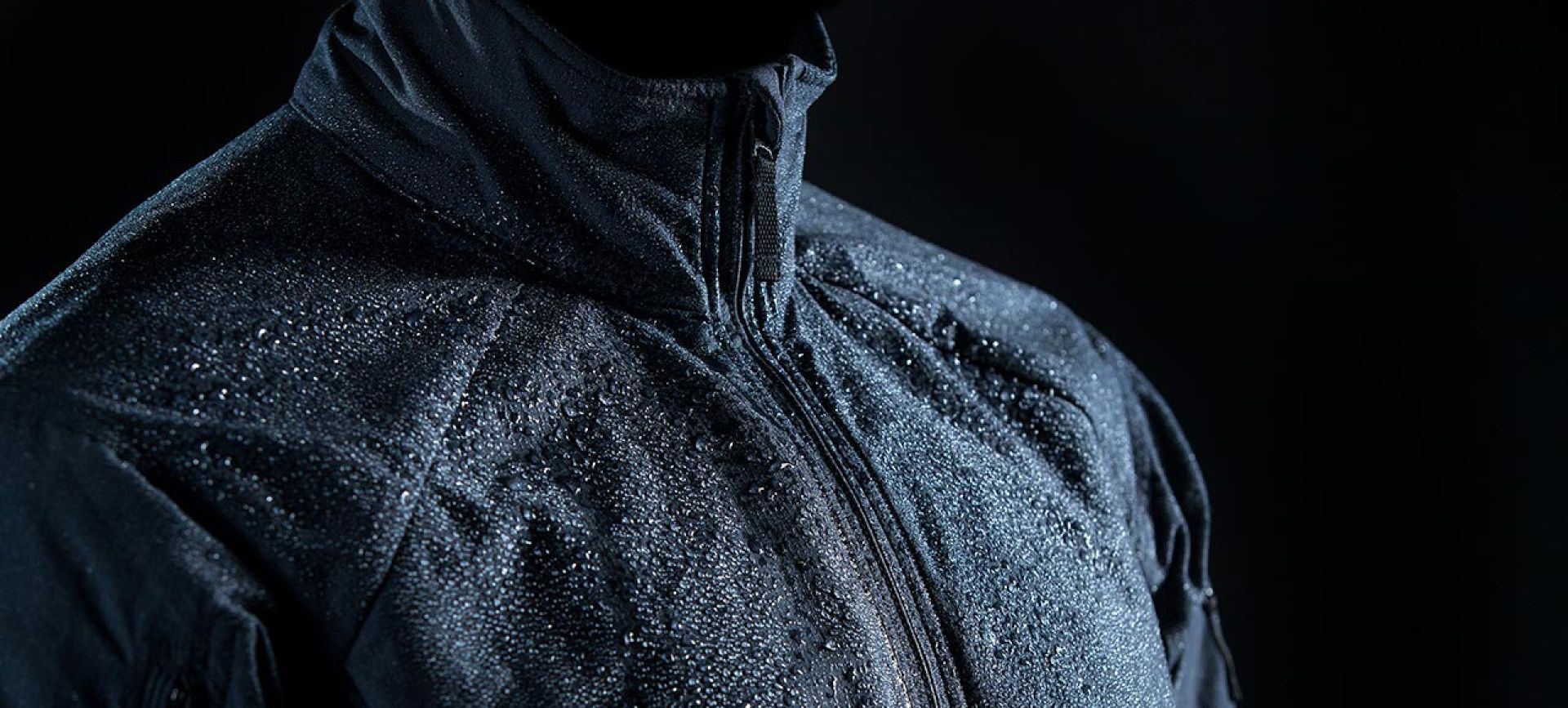 Image credit: ufpro.com
Functionality is the bread and butter of techwear items, leaving majority of them to place high price tags on their apparel. However, there has been a change as of late with companies making the techwear spectrum more affordable. Companies like Uniden, Orbit Gear, Reinee Lusion, and Kinsupplies have created techwear with the same functionality and technology, for a fraction of the cost of the big-name designers.
Even though most techwear costs a pretty penny, as the saying goes, "buy nice or pay twice." Techwear is an investment in yourself. Say you could afford a Lamborghini, but just because you can afford one doesn't mean you have to drive it till the wheels fall off. You can use it as your weekend car, breaking it out when you see fit. 
You know it's there and that is enough to empower you with the fact that you can use it any time you want. Techwear operates in that same headspace. It has a higher price point, but the function is what allows you to sleep better at night. You have the straps that make a jacket a backpack, a gravity pocket for easy item accessibility, and optional tear away pieces.
You don't HAVE to use them, but they are there to make your life easier whenever you see fit.
Techwear is a function forward streetwear fashion style that keeps on giving. You might not have to ever deal with a downpour out of nowhere, but how calming is it to know that you would be prepared for one?
For a deeper look into the techwear functionality, explore The Unidentified, where you can find a more in-depth look into techwear.