INTRODUCTION
The 042 Cargos 2.0 is a collaborative response between REINDEE LUSION & UNIDEN. 
Through intense research & customer feedback, we created the 2.0 version of the best selling 042 Steven Cargos. 
What's New?
The 042 2.0 introduces Fidlock magnetic buckles for easy and quick attachments for the support straps.
The support straps now also have a quick release clip to remove the straps faster than ever.
The new Shadow Grid fabric is not only water repellent with 3M Scotchgard technology, but is also breathable and 50% more silent when moving. 
Upon close inspection, you will notice a subtle grid pattern on the 042 Cargos 2.0.
And for the first time ever, we introduce a magnetic cargo pocket. The left cargo pocket is secured with two hidden magnets to securely store your goods. 
The right cargo pocket features upgraded ballistic material on the split mag pouches. This allows for abrasion resistance and additional durability. 
Zipper hardware has also been upgraded with YKK auto locking zippers at the left cargo pocket. The two back pockets now include invisible zippers to secure your goods.
A strong focus in this collaboration was improving the durability of the 042 model. We reinforced the crotch, pockets, and crotch zipper with double stitching to make sure you can move at your full potential.
Features & Hardware
Adjustable taper, wide or skinny fit
Removable support straps
FIDLOCK magnetic buckles with RL branding
REINDEE LUSION x UNIDEN branding
Ratchet buckle waist clip
Magnetic cargo pocket 
Ballistic twin mag pouches
Invisible zippered rear pockets
Water repellent (DWR) backed by Scotchgard 3M 90/5
Reinforced seams
Belt loops
Quick release support straps
YKK Zippers


MATERIAL
DWR (90/5) Shadow Grid Fabric
90% Polyester 10% Spandex
SIZING
If you are in between sizes we recommend sizing down.
INCHES
Waist
Length
Leg opening 
Thigh
XS
28.0
37.4
10.0
26.4
S
30
37.4
10.4
28.0
M
32
38.2
10.8
29.5
L
34.5
39.0
11.2
31.1
XL
36
39.8
11.6
32.7
XXL
38
39.8
12.0
34.3
CENTIMETERS
Waist
Length
Leg opening 
Thigh
XS
71
95
25.5
67
S
76
95
26.5
71
M
82
97
27.5
75
L
88
99
28.5
79
XL
92
101
29.5
83
XXL
97
101
30.5
87
30 DAY COMPLIMENTARY RETURNS
Read more about our return policy here. Complimentary returns are reserved for orders shipped to USA.
EXPRESS SHIPPING & FREE SHIPPING
Discover our express shipping options and prices at checkout. Free shipping for orders in the USA over $200+ USD
Specific measurements are available for all products on each listing above the size selector. Have questions on your specific fit? We can help, just contact us
here
.
Customer Reviews
09/12/2021
Rutt G.

Finland
Fantastic wear, only a tad too small for me
The pants are amazing and truly great quality, the only downfall is that I'm 170cm 80kg and the fit isn't as loose as I'd hoped it to be
09/09/2021
Bjorn B.

United Kingdom
Much better than the first version!
Very wearable, much more comfortable, great pair of pants.
08/23/2021
Vanessa A.

United States
Comfortable!
The extra pockets give a lot of extra space to store what you need and the overall fit is great on the 042 cargos.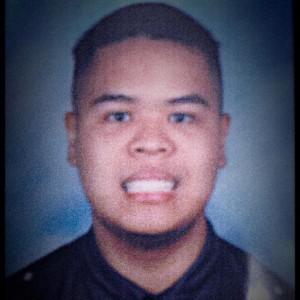 WS
08/10/2021
William S.

United States
Best Intro Techwear Pants
If you're looking to see if a bigger, plus size, huskier guy can get into techwear, I gotchu. Very breathable compared to the 099, but also more tighter on the waist. I am a husky guy (5'7" 230lbs) and with an XL on the 099 it was snug with the adjustable straps but an XL on the 042 Cargos 2.0 it is not as snug, more tighter at the waist. Overall if available and you are more on the size 38, you will not be able to wear these at XL, XXL would be the best bet. Note that it's a slim fit to wear at waist 38. So my verdict for if a plus guy can get into techwear: only if you're sized 38 and not gaining size in the waist area. Otherwise, the 042 Cargos 2.0 is my new favorite from the three I own now (009 and the 041 Steven Cargos) due to the breathability, the leg carry straps, quick to access pockets, and slim look and feel.
08/03/2021
Evan

United States
Wipl Not Regret It
I just recently bought a pair of these pants and man do I love them. I'm 5,10 and I went with the Medium size and they Fit wonderful! They fit comfortably but still have enough play to them so I can Squat down and pick something up without worrying about them ripping. I highly recommend these to anybody that was sitting on the fence, yes it's a high price point but you will not regret it!!!
07/05/2021
Raymond H.

United States
Love them.
Great feel and fun to wear. Waist is a bit large but easily adjustable
06/25/2021
Oscar B.

United States
So far so good, no problems and everything feels quality! I really enjoy it
My experience is good, it feels quality, and I have been complemented many times for it.
06/21/2021
Same D.

Netherlands
Absolutely love this pants 10/10
No complains overall