DESCRIPTION
The 098 Water Repellent Kimono is built with 3M SCOTCHGARD Water Repellent technology.
The fabric is not only water repellent but also quick drying. Additionally, the seams are taped to maximize water repellency and protects you from all conditions.
The curved sleeves allows you to have maximum movement.
The 'GRID' extended hem is able to be hidden using magnetic snap closures. This allows for a 2-IN-1 look.
The velcro straps at the sleeve hem allows for the perfect fit and prevents cold air from entering your sleeves.
The DURAFLEX Lock allows the user the put the kimono on with ease without a zipper.
Waterproof RL branded zippers allow for secure access to your goods while invisible pockets allow for hidden access to your goods.
The 098 is finished with easy carry straps for convenient carry during quickly changing conditions.
FABRIC TECHNOLOGY
3M SCOTCHGARD water repellent DWR (90/5)
Quick drying 
Taped seams
Curved seams on sleeve for maximum movement
HARDWARE
Magnetic snap closures for compact storage of the 'GRID' extended hem
Velcro straps at sleeve hem for the perfect fit
DURAFLEX Magic Magnetic Lock 
Waterproof RL Branded Zippers
Easy Carry Straps
SIZING
| | | | | | | |
| --- | --- | --- | --- | --- | --- | --- |
| SIZE | LENGTH | SHOULDER | CHEST | WAIST | HEM | SLEEVE |
| S | 78 | 49 | 112 | 112 | 112 | 61 |
| M | 80 | 50 | 116 | 116 | 116 | 62 |
| L | 82 | 51 | 120 | 120 | 120 | 63 |
| XL | 84 | 52 | 124 | 124 | 124 | 64 |
All sizing is in CM, we recommend going true to size for a regular fit and up on size for a relaxed fit.
30 DAY COMPLIMENTARY RETURNS
Read more about our return policy here. Complimentary returns are reserved for orders shipped to USA.
EXPRESS SHIPPING & FREE SHIPPING
Discover our express shipping options and prices at checkout. Free shipping for orders in the USA over $200+ USD
Specific measurements are available for all products on each listing above the size selector. Have questions on your specific fit? We can help, just contact us
here
.
Customer Reviews
10/09/2021
Dustin

Canada
Great Item
Everything that is promised quality wise is there it does not disappoint. however there are two main things that could be re done to the jacket that will make it better. One being the way that the jacket closes, I love the design they used to "button it"(very unique) but it does not stay close, any subtle movement slides it open and can be a little annoying when you want it to remain close. The second has to do with the strap. Tho very useful and aesthetically pleasing at the time of putting on (backpack wise) the straps slide to either side, so I had to put a safety pin through the strap and loop located on the back of the head to keep the strap from sliding more to one side. I am still content with the jacket this is just some feedback I have.
10/04/2021
sean A.

Australia
Very good design fabric and cut
Very good design it's pretty that deliveries are expensive
09/23/2021
Michael N.

United States
Quality
Looks very good, the waterproof tech is great, as good as you think it is.
08/12/2021
Nickolas M.

United States
exactly what i wanted
its great comfortable, breathable, and the water repellency works great
08/10/2021
Gabriel L.

United States
This item is great. Very much worth the price. I'd recommend it to my other techwear geeks
It's great. One little thing I'd have to say is that the button on the back of it for the kimono part hurts the back when sitting down or driving. Other than that it's perfect, it's light easy to take off.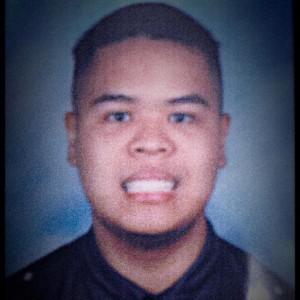 WS
08/10/2021
William S.

United States
Best Outerwear I Have
The 098 was what I was expecting and more. Now I am a fairly large guy trying to get into techwear (5'7'' 240lbs) and I ordered the XL. Although it does not look nice when I button the mid part together, I don't mind. I like my clothing on the slim side and this definitely does it. I live in the Bay Area where it's not too hot, but I've been wearing this for the past two weeks when I was out and the interior straps are super great for when it gets sweaty. The 098 has more pockets than I thought, many seamlessly integrated into the design itself. It is also much more breathable than I originally thought. In essence, a great buy and would recommend for a casual but also clean urban minimalistic suit look.
08/10/2021
Fabio J.

United Kingdom
Such a cool piece for sure!
Not only that I know the founder of this company but I truly appreciate all of this. The style is unique the quality is strong and flexible at the same time water resistant too. I love the fact that you can just wear your jacket as a back pack or style it differently with the straps that comes with. Huge fan of this style will come back for more for sure. Regards Fabio Jackson
05/27/2021
Vanessa L.

Canada
Quality is exactly what I expected-- excellent buy
I first found out about Uniden on TikTok and was immediately drawn to this kimono for my boyfriend. Sizing online was great as it was accurate to the fit on him as well. The quality is excellent and I'm very happy with the price point it was at. Looking forward to future products!