DESCRIPTION
IR-REFLECTIVE SPECIAL EDITION.
Similar to 3M, this mask uses IR-REFLECTIVE material that is black under normal conditions but has a 'fish scale' iridescent effect under flashes of light.
The W210-A is a washable and reusable face mask.
Cut from 3 Layer Waterproof-Breathable outer shell with HeiQ VIROBLOCK treatment that offers protection against the outside elements and virus.
W210-A lined with 2-Ply ultrafine highly breathable Bamboo Cotton that offers safe contacts with it's naturally anti-bacterial and hypoallergenic properties.

Technically composed of 5 layers of fabric, W210-A also featured optional filter sleeve to increase protection levels and adjustable elastic earloop for comfort fit.
IR REFLECTIVE PANEL IS A SURFACE TREATED FABRIC, IT WILL BE WORN OUT / DEVELOPED CRACK AFTER FEW WEAR AND WASH, HANDLE WITH CARE
*this item cannot be refunded or returned due to COVID-19. We are taking precautionary steps to ensure your safety.
About HeiQ VIROBLOCK
HeiQ Viroblock is designed to inhibit the growth and persistence of bacteria and enveloped viruses on textile surfaces.
It's a unique combination of our registered silver technology for antiviral and antibacterial effect and our vesicle technology as a booster.
HeiQ Viroblock treatment added to our 3 Layer Fabric.
SIZING
30 DAY COMPLIMENTARY RETURNS
Read more about our return policy here. Complimentary returns are reserved for orders shipped to USA.
EXPRESS SHIPPING & FREE SHIPPING
Discover our express shipping options and prices at checkout. Free shipping for orders in the USA over $200+ USD
Specific measurements are available for all products on each listing above the size selector. Have questions on your specific fit? We can help, just contact us
here
.
Customer Reviews
10 out of 10
Love using this everyday it's really comfortable
09/15/2021
Mauricio P.

United States
5 stars
It well worth it really good and it's comfortable
09/05/2021
Gabriel L.

United States
This item is great. Very much worth the price. I'd recommend it to my other techwear geeks
It too big the medium. I'm surprised masks even had sizes. So I ordered another one which will be here soon. a small one that is. Still looks really cool.
09/05/2021
Diego H.

United States
Amazing quality and features!
Great fit and is one of the nicest looking styles out there.
09/05/2021
Chadd F.

United States
Honestly a great buy!
The mask itself fits perfectly around my face, high quality material, sleek and minimal design. The straps are nice and long for adjustments for heads of all sizes. The only thing that could have improvement would be the tightness in the loop buckle so the fitment doesn't loosen over time. But overall, it's a great product!
06/06/2021
Jin C.

United States
Best Mask I've ever owned!
these fit like a dream! I'm a closing delivery driver so the reflective mask is perfect for safety reasons while at work. These masks are so badass looking, I only wish I got them sooner! So well made, and washing is super easy. I personally don't mind the long straps because they almost look like earings, but I can see how they can get annoying especially if they get caught in something they shouldn't. Still not worth taking a point off of because the benefits more than outweigh any cons of these masks.
05/28/2021
Diego

United States
Comfortable mask!
The mask fits perfectly! I truly love the item and then only thing that could improve it would be adding a piece around the nose so that it could be a more snug fit for people who wear glasses and to insert some type of hook/pocket on the inside of the mask for the long straps that are left hanging after you adjust the elastic to the right length to go around the ears. Highly recommend though! None of these things are a big enough con for me to rate it any less or not recommend the product.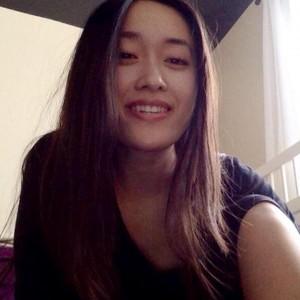 J
07/17/2021
Jamie

United States
Good Mask
The quality of the mask is good in terms of the multiple layers and waterproof material which makes me feel safe when wearing it. However, some suggestions would be to change the straps to a more comfortable material that isn't too rough for the ears. Also, an adjustable nose piece would be great for the mask to be more secure.